Rochester Home Insurance
Your home is more than just the sum of its parts. It's a part of who we are and a place where cherished memories are made. For most of us it's also one of the largest purchases we'll ever make. Take the time to protect it with the right insurance policy.
We can sit down and review your policy to make sure it fits your individual coverage needs. And best of all – we're an independent agency so we work for you, not an insurance company. We can also comparison shop your coverage with multiple companies to make sure you get a competitive price.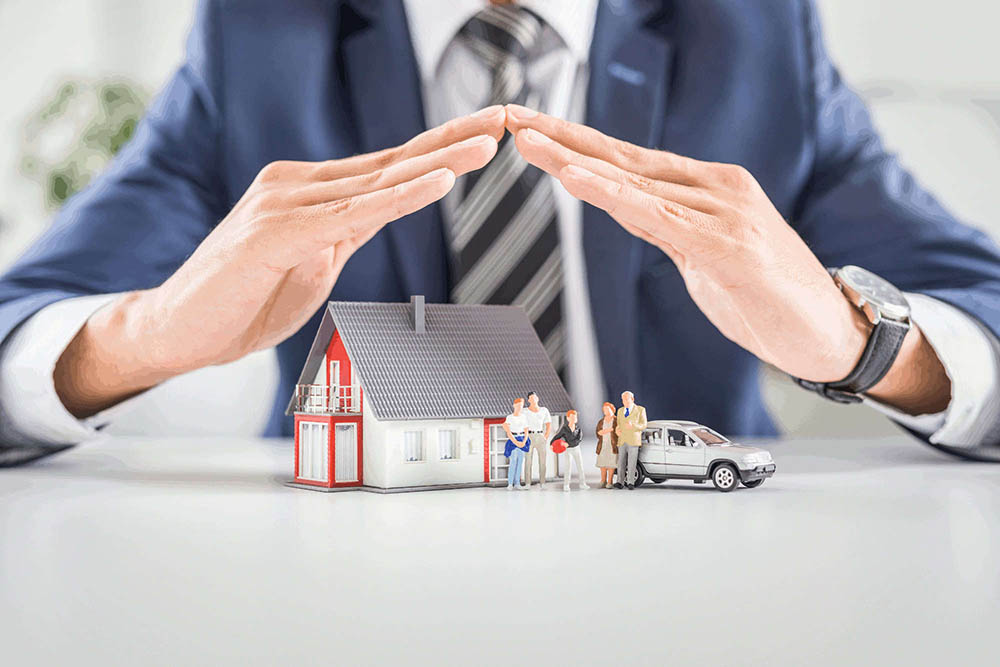 Basic Components of
a Homeowners Policy
Coverage
Coverage to repair or replace the building you reside in. Depending upon the type of policy you have, this coverage can be limited to a list of specific perils (wind, fire, lighting, etc) or can include much broader coverage. On your declarations page this is usually listed as Coverage A, and should reflect the amount needed to rebuild your home in the event of a total loss. It's important to note the cost to rebuild a home typically exceeds the market value or purchase price.
Coverage for other structures on your property (detached garages, sheds, fences, etc). This is typically listed as Coverage B on your policy declarations page.
Coverage for all your personal belongings- furniture, appliances, clothing, etc. Most policies limit coverage on certain types of items (jewerly, fine arts, antiques, firearms, etc.). If you have items that are rare or particularly valuable, it's a good idea to check with your agent to make sure you have the adequate coverage.
If for some reason you are temporarily displaced from your home due to a covered loss – Additional Living Expense coverage pays for the expenses you incur (hotel, food, etc.) until the home can be made livable again.
Personal Liability Coverage on a Homeowners policy is designed to protect you and your family from claims arising from damage or injury you caused to a third party. For example, if someone falls down your stairs or your child kicks a ball through the neighbor's window- this coverage would pay for those expenses and any settlements or court judgments held against you (up to the policy limit).
This coverage is designed to cover the medical expenses of others who are injured on your property regardless of who is at fault. It is important to note that you and your family members are not covered under this coverage.
Basic Components of
a Homeowners Policy
Deductible
On your home policy, the deductible is the dollar amount you pay on a claim before the insurance policy provides coverage. Homeowners deductibles typically start at $1,000 and can go up to $5,000 or higher. Higher deductibles often reduce the overall annual cost of a homeowner's policy. The deductible does not apply to liability